Upgrade your holidays at Paros Island via premium tastes and luxury amenities, in hotel's holistic area.

Go downstairs and explore the best way to start every single day. A super boosted mediterranean breakfast buffet awake all your senses.

Every morning, Sandom Hotel presents a variety of fresh ingredients and upper products, colorful choices, traditional recipes, uniquely prepared by our team with special care.

Do not forget to discover our "local goods corner" that differs from day to day, including selected greek or even parian limited tastes, usually produced by small or family businesses.

Lazy in a holiday morning? Let us know, and gastronomy comes to you.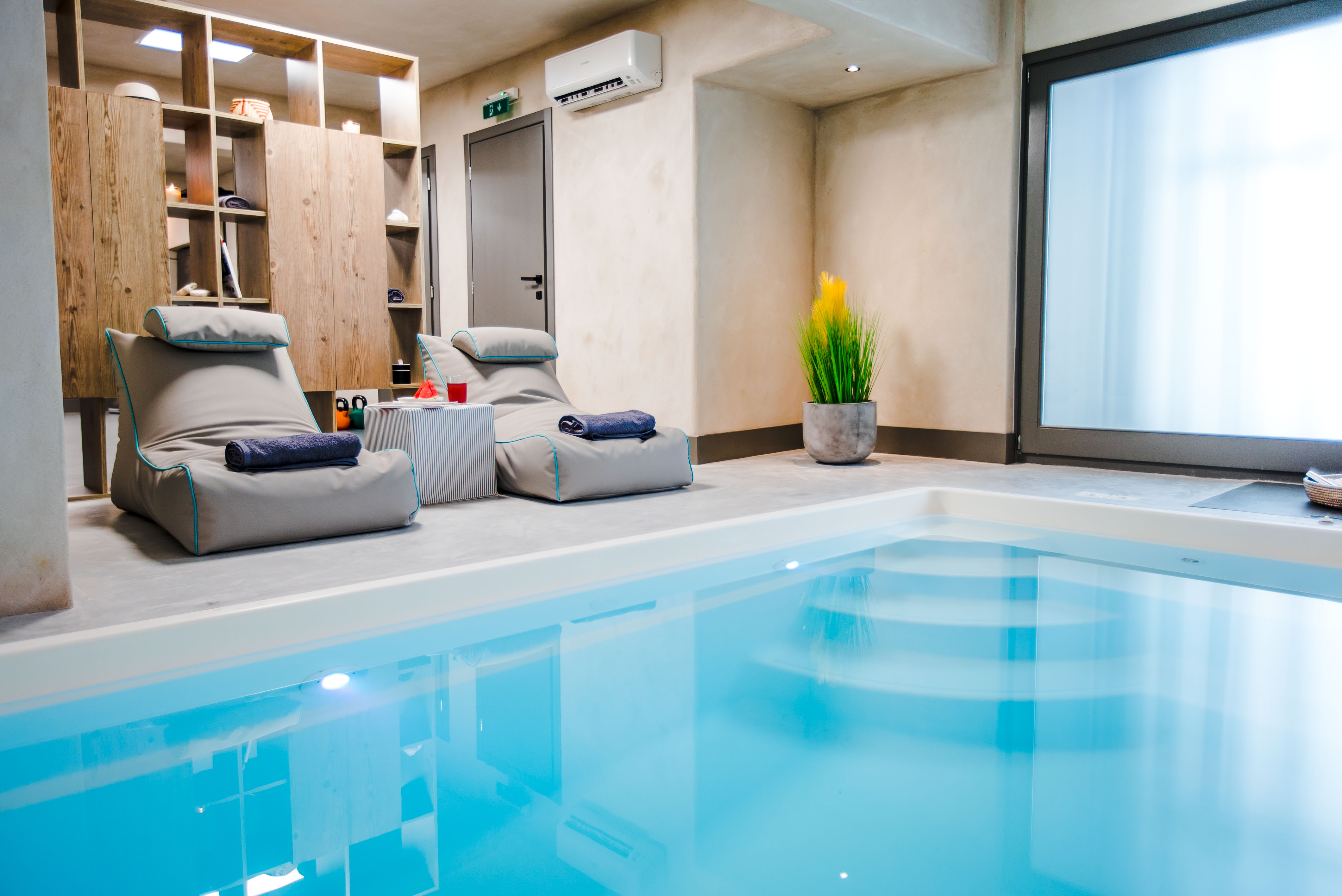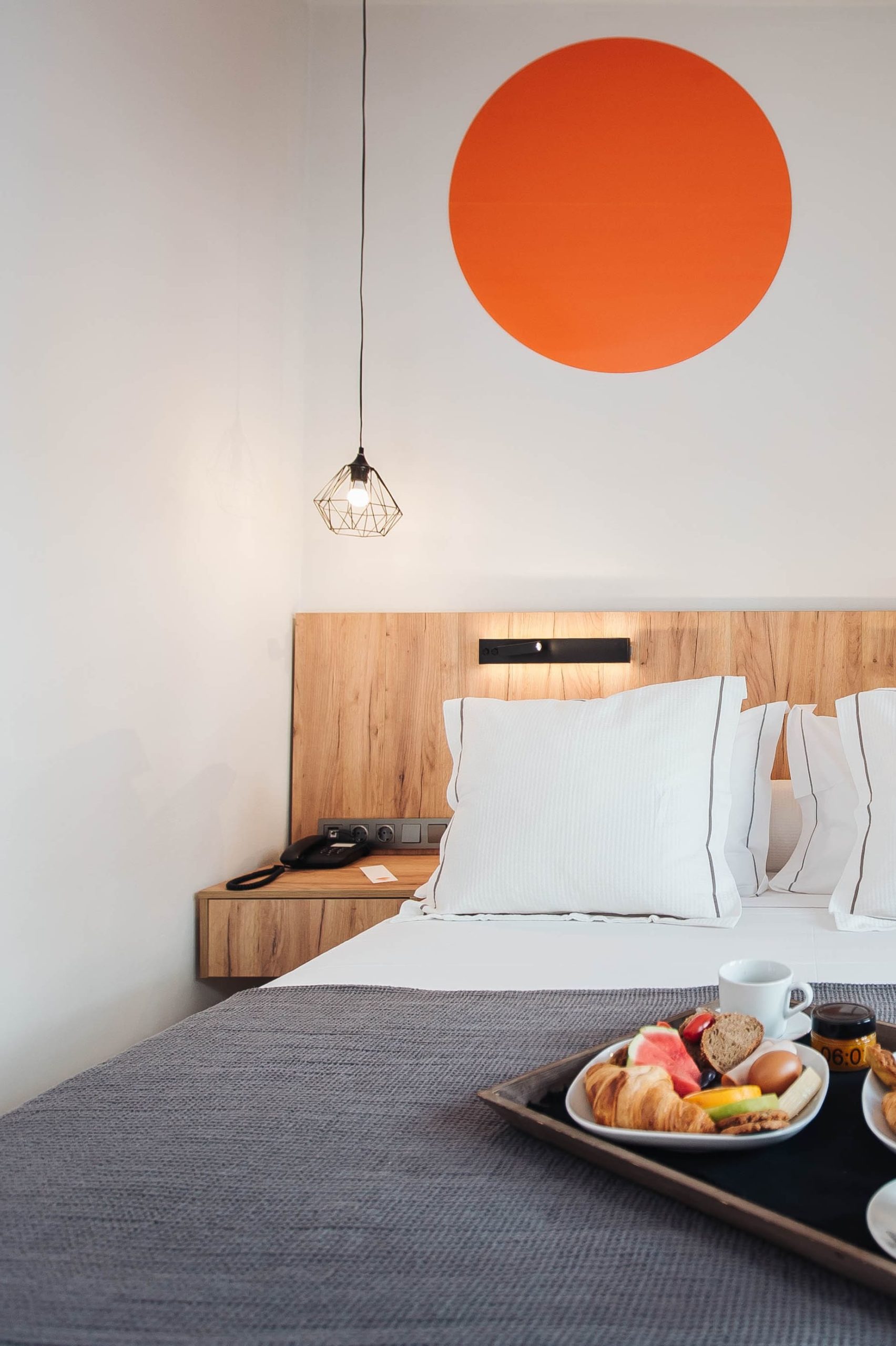 Kalós orísate, Welcome to Sandom! This 9 room hotel introduces you to greek hospitality, in the core of Paros Island Holidays.
Located in the centre of Paros Island, into a traditional settlement, although Sandom is a contemporary building it always respects the Cycladic archetypes.

Sandom Hotel, consisting of 3 levels, 2 "experience" floors with 9 rooms in total and the "holistic" basement, is like an oasis for your vacation thanks to park view.

Minimal aesthetics, white color, endless blue sky, parian marbles, strong greek sun, sharp edges, focus on the detail are the fundamental characteristics of Sandom's architectural concept and philosophy.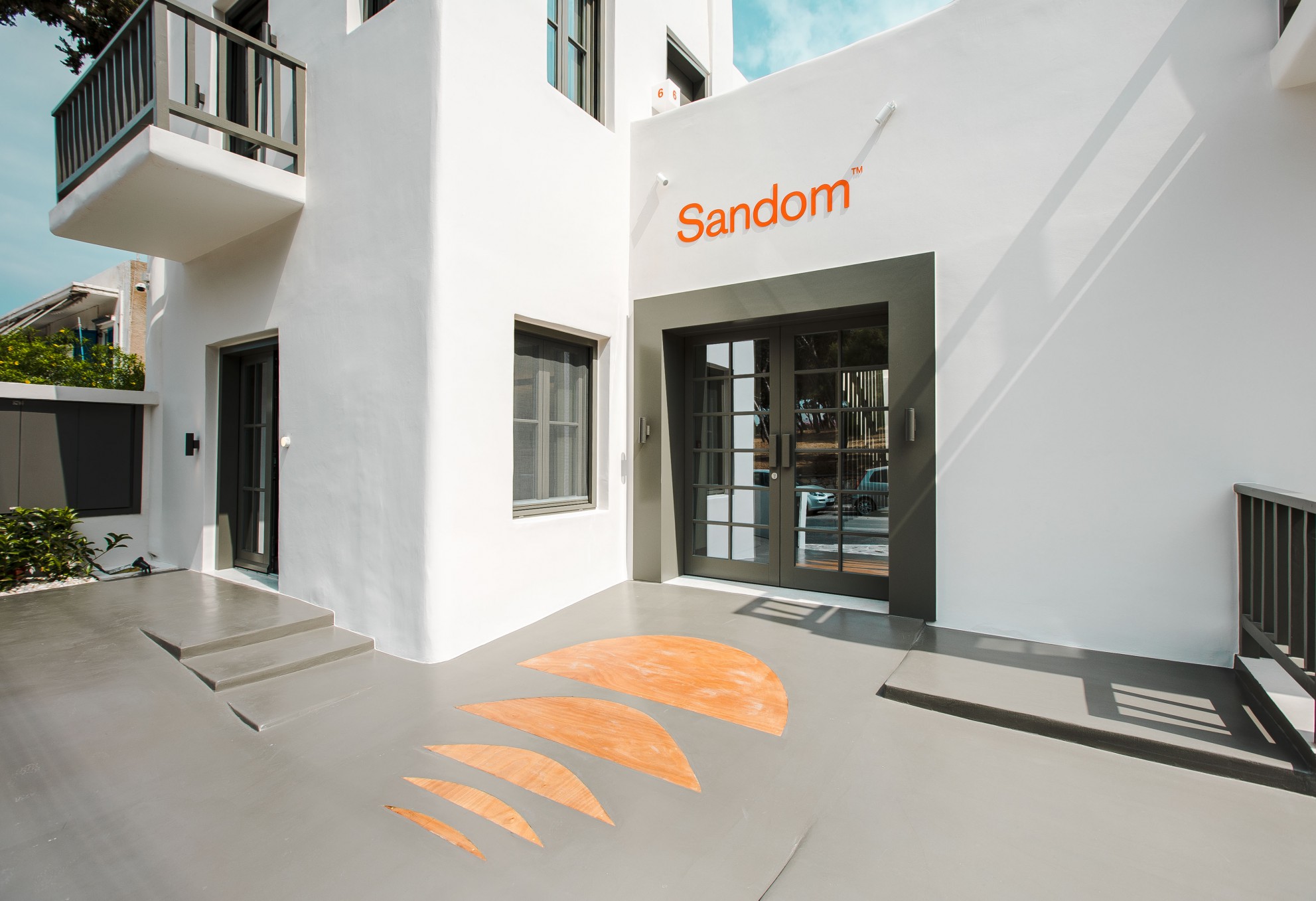 Ílios, the greek sun, lights up different experiences of Sandom Hotel in 9 special rooms.
Ílios, the greek sun, lights up different experiences of Sandom Hotel in 9 special rooms.

Offering 4 categories of rooms, Sandom Hotel is the place to be for business or pleasure. Winter or summer, all year round travellers from allover the world can reach Sandom in Paros Island for every purpose.

Excellent interior design, based on elements of nature found in Cyclades, colors chosen to fit in harmony, finest fabrics, perfect lighting conditions are some of the points to admire during your stay in one of the 9 available rooms.

Twin or double, with park view or without, distinguish your favourite, enjoy your holiday time and spend unforgettable moments in Parikia, and of course come back.